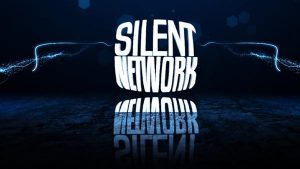 For General Inquiries:
Visit our Access Network Facebook page HERE and our Silent Network Facebook page HERE!
Management: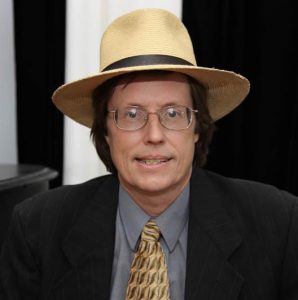 David H. Pierce
For over 35 years, Pierce has worked in all aspects of television programming and production and has a long list of production credits. Pierce has run 24/7 national cable networks and provided programming to broadcasters such as PBS, PAX/NBC, and the BBC. Pierce was the former Vice President of Programming & Operations for the old Silent Network (and America's Disability Channel) national cable television network in Hollywood, CA and San Antonio, TX where he was responsible for over 49,000 hours of national satellite broadcasts. Pierce is currently the owner and Chief Executive Officer of Davideo Productions, a multimedia company in Seguin/San Antonio, TX and is managing partner of Silent Network, LLC which operates the newly relaunched Silent Network. Pierce is also a  proprietor of a comic book and magic shop in Schertz, TX. Pierce has been included in "Who's Who in the Media and Communications" and was named one of the Top 10 People in 1997 by Hearing Health magazine. Pierce is the inventor of the "Pierce Method for Deaf Editors," which helps Deaf people to edit audio in video productions. In the latter half of the 1990's, Pierce served on the Closed Captioning Task Force of the National Cable Television Association (NCTA) which helped with the formulation of the television captioning regulations by the Federal Communications Commission (FCC). Pierce also worked with the Digital Cinema Initiative (DCI) and National Association of Theatre Owners (NATO) on the specifications for captioning in digital cinema systems used in movie theaters. Pierce is also the co-founder of the Seguin Cine Museum in Seguin, Texas. Pierce served on the National Advisory Group for the National Technical Institute for the Deaf and served in various capacities at Texas Association of the Deaf. Pierce was a past candidate for City Council in the City of Seguin, TX and was a legislative watchdog for 4 consecutive Texas Legislative Sessions before retiring from politics. He is a graduate from the Rochester Institute of Technology in Rochester, New York.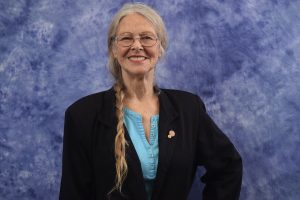 Robin Byers-Pierce
Byers-Pierce has been a certified sign language interpreter since 1976 with a specialty in court and medical interpreting. Byers-Pierce is the owner of Specialty Interpreters, which is the private practice she has maintained since certification.  Byers-Pierce has served in a variety of board positions, including the presidency, in local, statewide and national interpreting organizations. Byers-Pierce has also worked in television and video since 1976 in various capacities such as on-camera interpreting, editing, producing, captioning, content acquisitions, writing, and the like. She worked with the network affiliate in Tucson, AZ, government access channel in El Paso, TX, Silent Network/America's Disability Channel, Inc. in San Antonio, TX, Davideo Productions in Seguin/San Antonio, TX, Sign City Television, LLC in Seguin, TX/Los Angeles, CA, Deaf Television Foundation in Seguin/Austin, TX, and is currently a partner at Silent Network, LLC in Seguin/San Antonio, TX. Byers-Pierce was also the former co-owner of book publishing firm, TJ Publishers, Inc. in Silver Spring, MD. She performs magic regularly and is a member of the Society of American Magicians. She goes by the stage name of Robina. She holds a masters degree in management at University of Bristol in Leeds, United Kingdom.