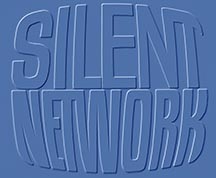 Programming can be viewed free on Roku players and Roku televisions and its mobile subscription network at AccessNetwork.tv!
America's First National Deaf Television Network Re-launches
The Silent Network, the nation's first national television network, geared to deaf and hard of hearing viewers, has re-launched as an Over-The-Top (OTT) television service. All the programming is presented in sign language, open captions (subtitles), and full sound making it accessible to everyone. The popular network, which lasted for several years, has a unique acronym SIgn Language ENTertainment.
The Silent Network was founded in 1979 as a national cable television network, which was viewed by more than 17 million households nationwide in the USA and Canada. The network received numerous accolades over the years, including seven Emmy Awards. The network aired a variety of shows that appeal to deaf, hard of hearing, and hearing viewers of all ages.
The revived network can be seen on Access Network via Roku players and Roku televisions for free. For mobile convenience on phones, tablets, laptops, and desktop computers, its mobile network is available at AccessNetwork.tv which has a small monthly subscription fee to cover service charges.
David H. Pierce of Silent Network stated that "our extensive library of classic television shows can now entertain a new generation of viewers, young and old, with shows about health, travel, pets, and important issues of interest to the deaf and hard of hearing community. In addition to the classic shows, we are excited about the forthcoming new shows that are now in production. Over 37.5 million people in the U.S.A., age 18 and above, have some form of hearing loss according to recent studies and the network helps fill the void in the world of television."