TELEVISION PROGRAMMING
Programming can be viewed free on cable television and on Roku players and Roku televisions and its mobile subscription network at AccessNetwork.tv.
For more information about Roku, please visit HERE.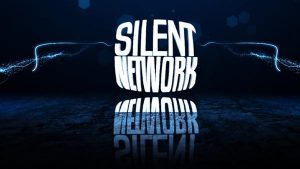 SILENT NETWORK
Silent Network is a unique programming service that is fully accessible to deaf, hard of hearing, and hearing audiences. All programming is in sign language, open captions without the need for a caption decoder, and full sound. The following series are its Award-winning classic programs that have been digitally remastered for the benefit of 21st Century audiences. Newly produced programs are also listed.
For the latest updates, visit our Silent Network Facebook page HERE.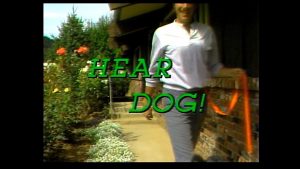 HEAR DOG is an entertaining and educational series that will provide all the information needed about dog obedience training. Deaf actor and host Dean Sheridan will also introduce you to the fascinating world of "Hearing Ear Dogs," and how to train your own pet to be an important companion. You will also learn tips on proper health care and grooming and enjoy heartwarming stories of man's best friend.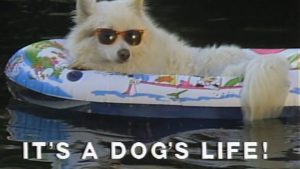 Created, written and hosted by well-known Hollywood dog trainer Ted Baer and co-hosted by Linda Bove of SESAME STREET fame, IT'S A DOG'S LIFE is about what affects a dog's life. Well presented are tips, information, and helpful suggestions to make your dog's life healthy, happy and safe. Each program also includes an obedience training segment that teaches hand signals to train a dog, how to teach impressive tricks and basic obedience and good behavior. Also featured in the series is Tundra, the Wonder Dog, who is a performing dog, seen in many commercials, TV shows and movies.
A PARTNERSHIPN WITH MAN celebrates man's best friend in yet another capacity, as the dog that works for a living in a partnership with man. Programs are devoted to pack dogs, military dogs, rescue dogs, performing dogs, and the like. All are a positive and necessary part of the world in which we live. Deaf actress Bobbie Beth Scoggins serves as the host of the series.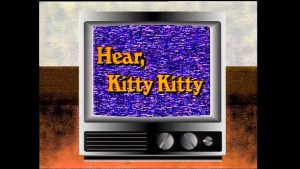 Everything you always wanted to know about cats can be found in this informative and entertaining series hosted by Deaf actress Roxy Baker and her interpreter Kathryn Deal. Deaf veterinarian Stan Kunin presents important information about maintenance, grooming and health care for your precious feline companions. Also included are interesting stories about cats of all sizes and shapes, including lions and tigers! HEAR, KITTY KITTY is a must-see for cat lovers everywhere.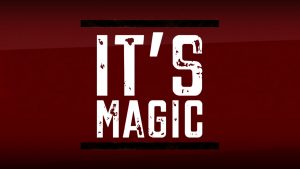 In this series, IT'S MAGIC, famous international Deaf magicians Matthew "Magic" Morgan and his beautiful wife, Liliana, teach viewers a variety of easy-to-learn magic tricks to astound families and friends. Also presented in this series are magic performances by Deaf and hard of hearing magicians from all over the world.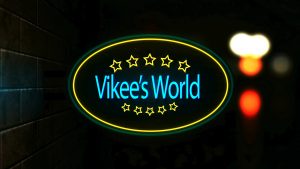 This series delves into the life of multitalented Vikee Waltrip who has had a long career as an actress, stand-up comedian, director, producer, writer, and artist.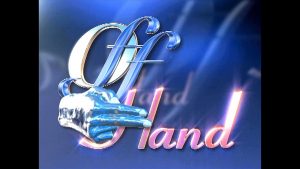 In OFF-HAND, Herb Larson, known as the Deaf Johnny Carson, and Lou Fant, a widely respected sign language interpreter, interview a variety of guests including business leaders and Hollywood celebrities in this entertaining classic Emmy-winning talk show produced in Hollywood.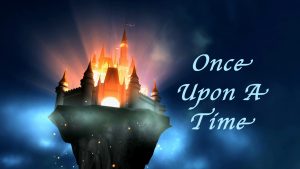 In ONCE UPON A TIME, gifted storytellers Ben Bahan and Nathie Marbury team up to present the best in children's literature in American Sign Language (ASL).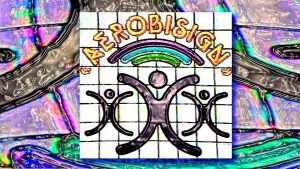 Pam Larson, the hearing daughter of deaf parents, puts you through the paces in this comprehensive exercise and aerobics program, AEROBISIGN. Deaf, hard of hearing, and hearing viewers can become fit, energized, invigorated, and entertained as Pam helps you become healthier.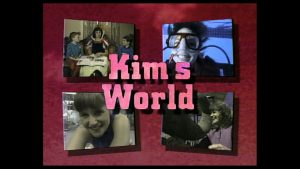 KIM'S WORLD is a fast-paced children's series. Inspired by her idol Helen Keller, talented actress Kim Powers shows youth and young adults the joys and values of life in Kim's unique and fascinating manner.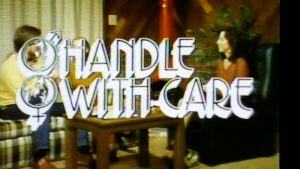 HANDLE WITH CARE captures the interest of today's adolescents and teenagers as it explores their universal problems such as puberty, venereal disease, drugs, lifestyles and relationships. The discussions are vital to helping adolescents and teenagers make it through this frequently puzzling, and always difficult, time of their lives. Adults and young people alike learn from deaf actors Julianne Gold and Kevin Mills who are joined by health instructor Amy Reichbach in dealing with these matters in an honest and forthright manner. The language is frank. Viewer discretion is advised.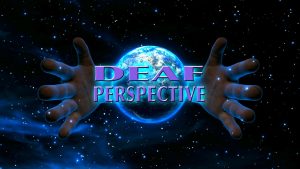 This showcase series, DEAF PERSPECTIVE, presents various short films and special television programs of interest to the Deaf and Hard of Hearing community.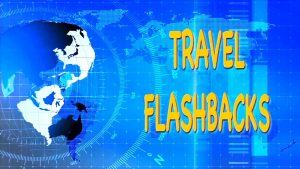 TRAVEL FLASHBACKS takes viewers to various locations around the world and explores the history about each through archival photographs, artwork, and motion picture films.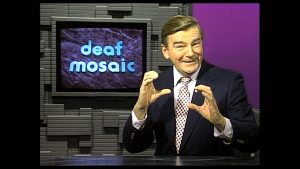 This is an Emmy-winning television magazine series hosted by Gil Eastman and Mary Lou Novitsky. DEAF MOSAIC provides interesting and important insights into Deaf history and culture and features stories around the country and the world.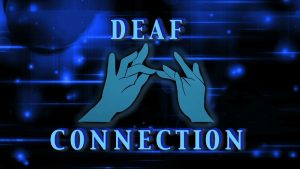 DEAF CONNECTION features in-depth dialogue with special guests from the Deaf and Hard of Hearing community about various topics and issues.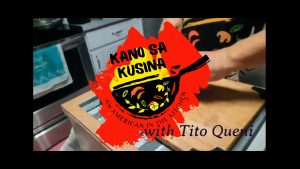 KANO SA KUSINA features an American chef, Tito Queni, who teaches viewers easy-to-do delicious recipes from different countries.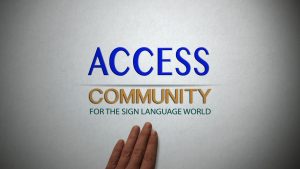 ACCESS COMMUNITY
Viewers have the opportunity to have access to unique programming in sign language by participating producers in the sign language community. All programming is accessible to people who know sign language.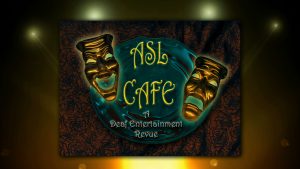 ASL CAFE presents various performers, stand-up comedians and storytellers live on stage at a nightclub, which are recorded for the benefit of viewers. ASL Café has its roots in Rochester, New York and currently has its sign language performances in the Maryland area.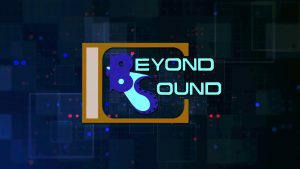 Beyond Sound was a non-profit organization based in Hollywood, California that served as a training ground for deaf and hard of hearing people to learn television and film production. The organization had its peak during the 1980's and this series features digitally remastered content produced during that pioneering period.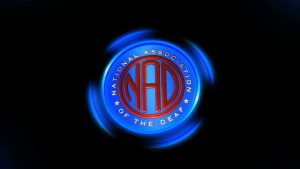 The National Association of the Deaf (NAD) is the nation's premier civil rights organization of, by and for deaf and hard of hearing individuals in the United States of America. Established in 1880, the NAD was shaped by deaf leaders who believed in the right of the American deaf community to use sign language, to congregate on issues important to them, and to have its interests represented at the national level.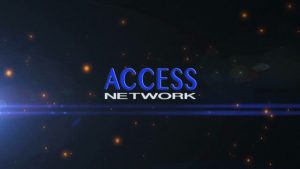 ACCESS NETWORK
Programming is accessible via open captioning (no decoder needed) for deaf and hard of hearing people as well as those learning English as a second language. Some shows are also very visual and present no language barriers. The bulk of these series are produced by the Deaf-owned and operated production company, Davideo Productions.
For the latest updates, visit our Access Network Facebook page HERE.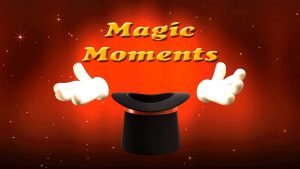 MAGIC MOMENTS is a series that spotlights various magic tricks and illusions by magicians of days past and today. Special effects films are also presented.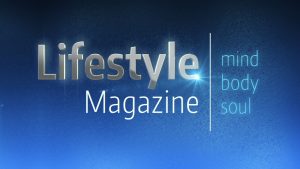 This is a television talk show focused on living a full, healthy and balanced life.  LIFESTYLE MAGAZINE features panel discussions, interviews and demonstrations focused on whole life health, which includes fitness, nutrition, relationships, and ways to promote overall health.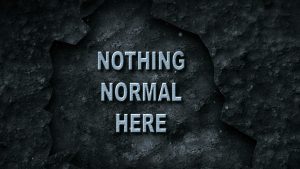 NOTHING NORMAL HERE is a wacky sketch comedy series presented by the Peppy Players.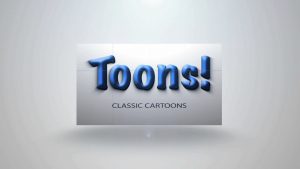 TOONS! presents popular classic cartoons and animated shorts for enjoyment by the family and classic film fans. All episodes are open captioned to help promote reading and literacy.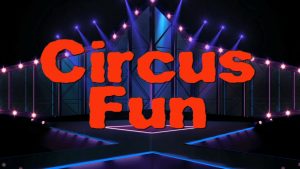 CIRCUS FUN presents classic and modern circus performances for enjoyment by the whole family.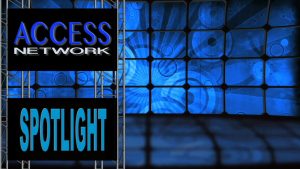 ACCESS NETWORK SPOTLIGHT presents various shorts by performers, musicians, entertainers, and filmmakers to showcase their talents.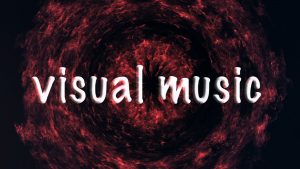 This television series, VISUAL MUSIC, presents highly visual images to help viewers relax and meditate.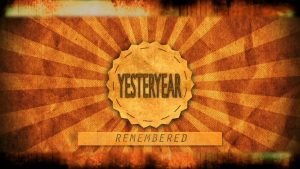 YESTERYEAR REMEMBERED takes viewers back to the good old days with stories of days past.
FLICKER CLASSICS presents popular classic film shorts and features dating back to the silent film era to the talkies generation. Trivia and classic TV commercials are also presented in each episode. All episodes have inter-titles and/or open captions to help promote reading and literacy.
MUSIC REVUE presents musical shorts ranging from classic jukebox films to modern music videos. The lyrics are open captioned to help with music literacy.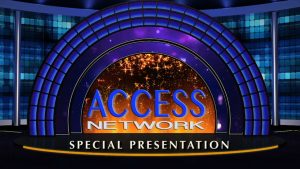 ACCESS NETWORK SPECIAL PRESENTATION features various special programs and films for enjoyment by the viewers.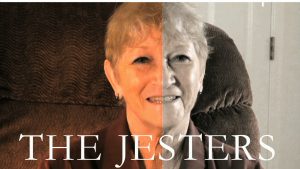 This series features The Jesters of Las Vegas, which is a seniors improv troupe that believes age has no boundaries in providing quality entertainment.
In TRAVEL CLASSICS, viewers are taken on beautiful and visual journeys to various places around the country and the world.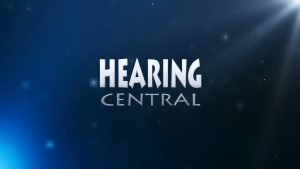 The deaf and hard of hearing community is a very diverse segment of the population. HEARING CENTRAL promulgates information and research done by various universities and non-profit organizations.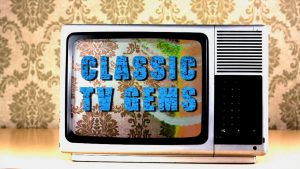 CLASSIC TV GEMS presents television shows from the 1940's to the 1970's. All episodes have open captions to help promote reading and literacy.
(Note: There are some series that are only available at its mobile subscription network at www.AccessNetwork.tv)